You feel stressed out? Just the thought of a certain situation makes you angry or tense? Then EFT-based tapping* can help you to get back into emotional balance.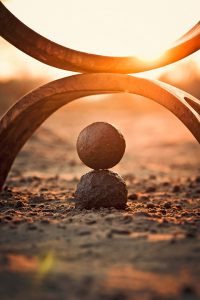 EFT is short for Emotional Freedom Technique. This method uses a combination of tapping and communication. With my guidance you will tap certain acupuncture spots (e.g. on your hand or eyebrows) with your fingers to reduce your inner tension and stress level. Tapping can also be used to get rid of bad habits and vices.
If you wish (and depending on the topic), you can combine tapping with Bach Flower essences.
*EFT is a registered trademark at the European Union Interlectual Property Office (EUIPO). My work orients itself by EFT, Emotional Freedom
Techniques ® , Founder Gary Craig. It doesn't orient, however, by the "Official EFT"/Optimal EFT" by Gary Craig nor its content, but my personal view and experience and understanding in my work with tapping, based on my own education as a tapping practicitioner.